Distinctive Drywall Homeowner Guarantees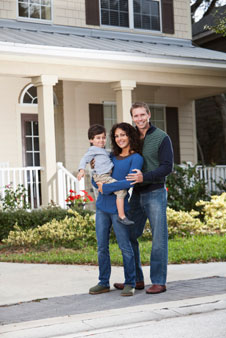 Distinctive Drywall offers industry leading guarantees so you can have confidence in your decision and know what to expect when you put your trust in Distinctive Drywall.
---
This is what the Distinctive Drywall guarantee means to you:
Proposals: Our efficient and reliable estimating process gives you the confidence that all bids will be returned within 48 hours of your on-site consultation.
---
Scheduling: We understand the importance of adhering to your project schedule and the impact it has to your project if deadlines are missed. We honor our commitments so you can build your schedule with confidence. If we do not meet all of the following commitments we promise, we will return to you 10% of the contract price, up to $1,000.00.

Once we schedule a start date, we guarantee that we will start on that date.
Once we agree on a completion date, we guarantee to have the drywall phase completed on that date.
If any situations occur that are out of our control and the schedule needs to be adjusted, such as, inadequate heating, high humidity, and changes to scope of work, we will communicate that immediately.
Fans and dehumidifiers will be onsite to assist with the drying process if needed, to stay on schedule.
---
On Time We respect your time and understand the importance of being punctual. If we are awarded the project and are late to a scheduled appointment, we will pay you $50 per occurrence.
---
Cleanliness: We understand the importance of maintaining a clean and neat work environment, especially during a remodeling project. We take great measures to show respect for your home. If we do not meet all of the following commitments we promise, we will return to you 10% of the contract price, up to $1,000.00. In addition, if we receive a dust complaint during the drywall phase, we will pay to have your entire house cleaned.

Sub-floors will be covered with rosin paper to ensure cleanliness.
Plastic, drop clothes or carpet mask will always be used when working over finished surfaces.
Affected work areas will be sealed with plastic to help contain dust.
Existing windows, casing, base, and other trim work will be taped off prior to taping process.
Heating, cooling, and air exchange systems will be shut off during drywall installation and sanding stages to minimize fine dust particles getting carried to other parts of the house.
Dustless joint compound will be used to help minimize airborne dust particles.
Debris will be picked-up from the job site daily.
At job completion the following steps will be taken:

Rosin paper will be removed.
Corners, light boxes, and window sills will be vacuumed.
Tubs will be clean and free of drywall mud.
All outside areas, including driveways, steps, side-walks, will be inspected and cleaned appropriately.
---
Quality: We take many proactive measures to help eliminate call-backs and ensure a lasting product. If for any reason you are not 100% satisfied with the quality of work on your job, we will work with you until you are.